"Your search is on, for some sort of resolution..." Lyrics from "The Solution" by Dom Liberati
Leaders often overlook the most universal gift we can give and receive:
LOVE.
Love brings healing, compassion, and empathy. Can there be a greater attribute for leaders to possess? But we tend to see love as vulnerability, not strength, and we shut off our hearts.
This love is universal and selfless, not romantic. If we equate love with strength, then we can use it to build up others.
I released a song in 2011 off of my album The Good Hurt, called "The Solution" that reveals the strength in love. This song is a challenge, to myself and to you, to equate love with strength, and to use that strength to lead.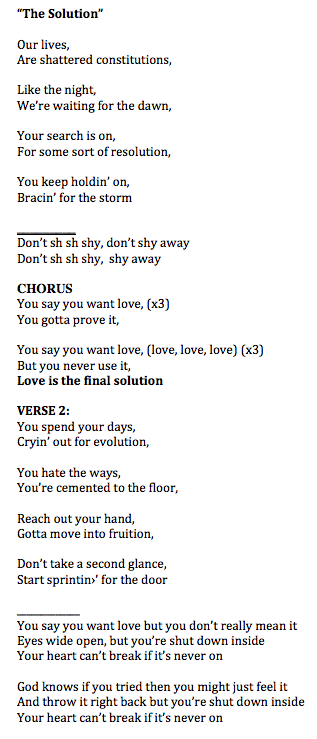 Like the sound of the song? Take a listen to "The Solution"
---
Are you interested Dom's approach to life, leadership and music? Here's a link to Walking Through Fear where Dom challenges us to take dive into fear. And bonus! It includes his music video for "Walk."